Death toll from fires in Greece climbs to 91 as investigation points toward arson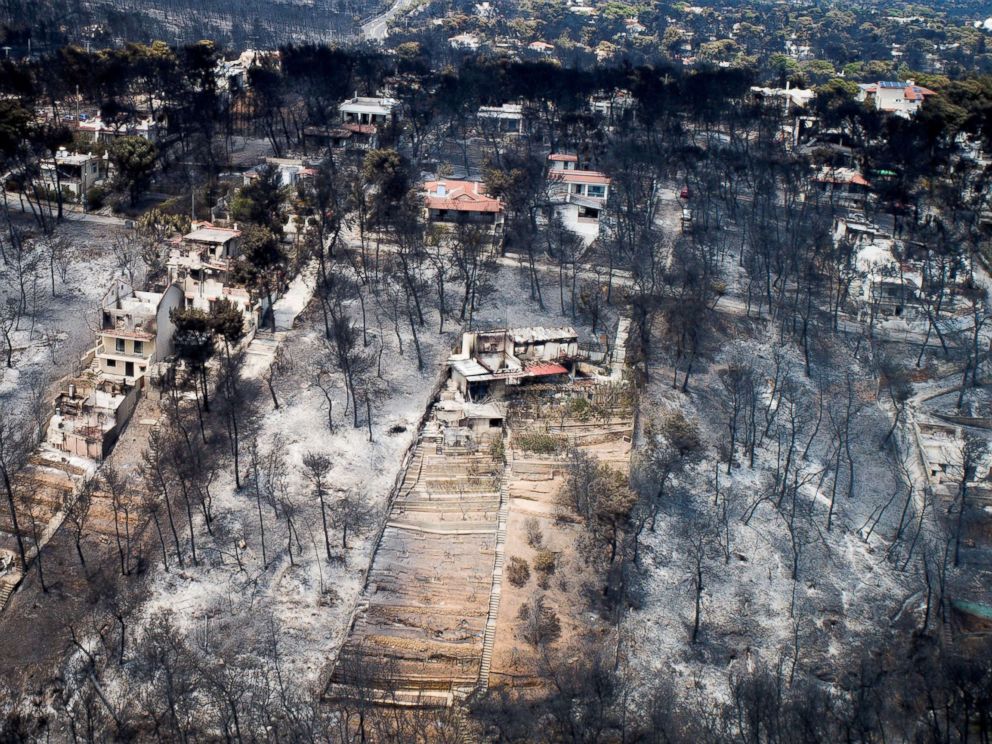 The death toll from wildfires that swept through a seaside area of
Greece
last week rose to 91 on Sunday and officials said 25 people remained missing.
The number of people killed climbed from 86 on Saturday as search-and-rescue crews continued to search the widespread rubble on the outskirts of Athens.
Dive teams kept searching the sea off the shores of Mati, Rafina, Neos Voutzas and Kokkino Limanaki where many people fled to escape the fires, officials said.
Nearly 200 people, including children, were injured in the blazes.
The fire broke out in multiple places simultaneously in forest areas on July 23. Fanned by winds of up to 60 miles per hour, the fires quickly grew into raging infernos.