Greenland Air Base Unharmed by Apparent Meteor Explosion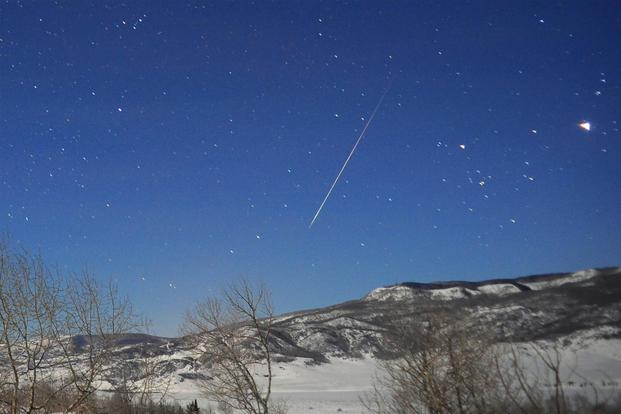 Thule Air Base in Greenland is operating normally after reports that a possible meteorite exploded in the air above it, officials told Military.com on Friday.
News outlets reported a meteorite exploded several miles from the base July 25 following tweets from space enthusiasts who tracked the explosion.
NASA, which tracks meteor, comet, asteroid and other space debris movements, confirmed these details.
"Meteors of this magnitude or greater, caused by the impact of small asteroids (few meters in size) with Earth's atmosphere, occur a few times a year," JoAnna Wendel, a NASA spokeswoman, said. "By comparison, the 2013 meteor over Chelyabinsk, Russia released over 200 times the energy of the Greenland meteor."
"We're still here, so they correctly concluded it was not a Russian first strike," Kristensen tweeted Wednesday.
"There are nearly 2,000 nukes on alert, ready to launch," he added.
"The group provides security, communications, civil engineering, personnel services, logistics and medical support to remote active-duty units in a combined U.S., Canadian, Danish and Greenlandic environment of approximately 550 militaries, civilian and contractor personnel," according to the group's Air Force page.