Hurricane Lane strengthens to Category 5 storm as it closes in on Hawaii
Hurricane Lane has climbed to a Category 5 storm with winds of 160 mph as it takes aim at Hawaii.
A hurricane warning has been issued for the Big Island, including Hilo, and hurricane watches are in place for Maui and Oahu, including Honolulu.
Tropical
storm
conditions will be possible on the Big Island on Wednesday with hurricane conditions possible on Thursday.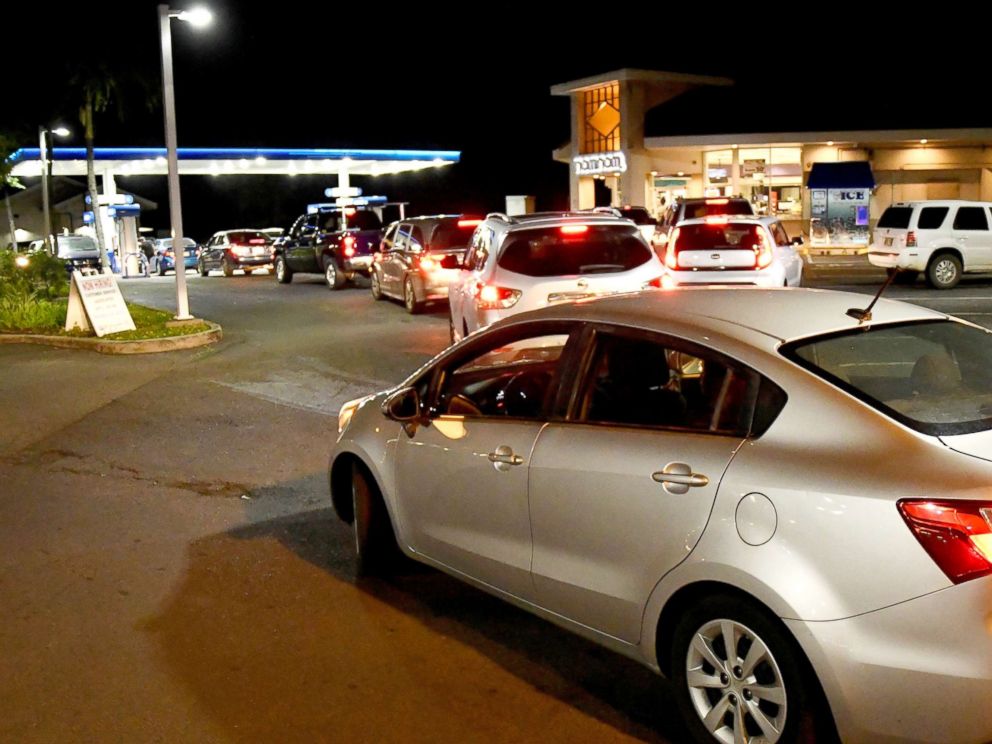 For Honolulu, tropical storm winds are expected Thursday and hurricane force winds are possible Thursday night into Friday morning.
The
Hawaiian
Islands could see more than 20 inches of rain over the next several days from this hurricane.
A high surf warning has also been issued for Hawaii with waves up to 25 feet.
As Hurricane Lane takes a sharp turn north toward the islands Wednesday -- and moves into cooler Pacific water -- it is expected to weaken significantly, going from Category 5 to possibly Category 1 by Friday.
It's rare for hurricanes to hit Hawaii because an area of high pressure that sits to the northeast of the islands steers the hurricanes away. This high pressure is the strongest from May through October, which is also prime hurricane season.
Hawaiian islands are also surrounded by cool water below 80 degrees, and tropical cyclones need ocean water temperature into the 80s to strengthen.
There are only two hurricanes on record that have made landfall in Hawaii, and both were on Kauai: Category 1 Dot hit in 1959 and catastrophic Category 4 Iniki came ashore in 1992.
Category 1 Iwa in 1982 had a major impact on Kauai but its eye did not make landfall on the island.