An initiative set up to find signs of intelligent life in the universe has detected a series of mysterious radio signals from a dwarf galaxy 3 billion light-years away.
The numbers indicate when the first signal was discovered, on Nov. 2, 2012.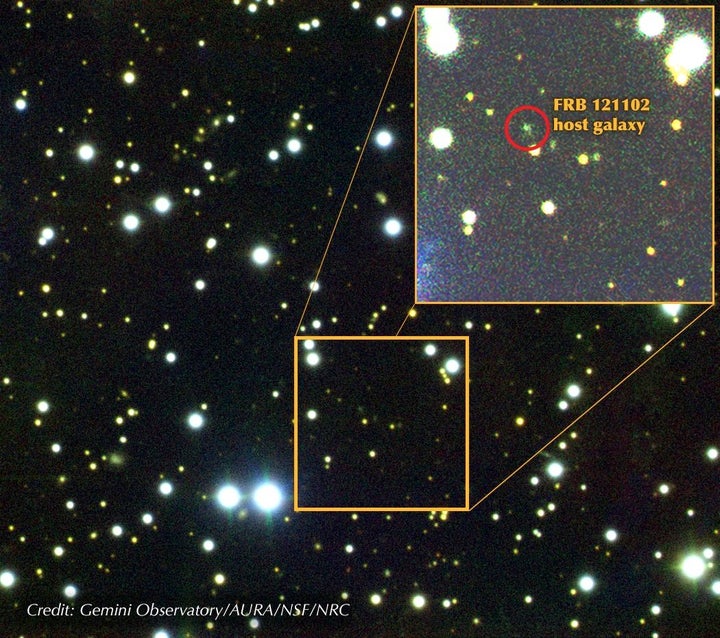 Breakthrough Listen used instruments at the Green Bank Telescope in West Virginia to observe that location over 5 hours on Saturday, detecting 15 bursts over the entire 4 to 8 GHz frequency band, the organization said in a news release.
"
It's very funky
how the individual bursts can pop up anywhere in this wide range of frequencies, even though each individual burst has a relatively narrow frequency coverage," Peter Williams of Harvard University told New Scientist. "I have yet to see anyone offer up a good explanation for how that might happen."